Metal Cedar Shingles
New, unique, affordable, and revolutionary metal roof shingles, designed to
provide the look of traditional cedar shingles without the problems of rot and discoloration
Share on facebook
Share on google
Share on twitter
Share on linkedin
Interlock® Cedar Shingles are a four way interlocking aluminum roofing system. Each shingle is stamped with a heavy cedar texture and coated with the Alunar® Coating System embedded with TEFLON™ surface protector to provide an extremely durable and attractive surface. Available in your choice of designer colors.
The most distinctive feature of the Interlock® Cedar Shingle roof is its interlocking design. Each shingle has an interlocking edge on all four sides, as well as being nailed to the roof surface. 

Get a Free Quote

Previous
Next
The last roof you will ever need.
Interlock Cedar Shingle.
The beautiful look of real cedar, but will last much longer.
Historically, cedar was prized by many cultures, and old growth cedar was the considered at one time the ultimate roofing material.
That's because it was strong, was resistant to insects, humidity, and would last for many years.
But nowadays, it's all new grown or 2nd growth cedar and isn't nearly as strong or durable as old growth cedar was cherished for.
But a cedar roof today is still promised to last 30-40 years or more. Some cedar roofing critics predict they will only last 7 to 15 years.
But others who have put a cedar roof on recently, have seen that their beautiful looks started to fade in only about 5 years. 
Other drawbacks to real cedar is that it's also susceptible to moss and rot. Rain and snow can actually get underneath the shingles, helping accelerate any deterioration. Also, you'll need yearly maintenance to keep it in top shape.
You could be looking at somewhere around five hundred to one thousand dollars every year to maintain a cedar roof.
As well, it's also very vulnerable to fire.
And, realistically … they're expensive.
And for a natural resource, they are not as sustainable as you might think. Because, at some point, a cedar roof will have to be replaced.
Our Interlock Cedar will not need to be replaced.
It's made from aluminum, which is a very sustainable and an environmentally friendly material.
It also looks great … visually rich and beautiful, yet it's still strong and very lightweight.
But how long will an Interlock roof last?
How about a lifetime?
And that's guaranteed, thanks to our Lifetime Limited Warranty.
Part of that is thanks to our exclusive Alunar coating that goes on both sides of the shingle. Protecting your roof from UV rays, and from the rain and snow getting underneath, because our cedar shingles certainly won't absorb any moisture.
Also, every Interlock roof gives you "Cool Roof" benefits. You'll cool down your home on hot summer days, and lower your air conditioning bills. Also, no more dangerous snow-raking in the winter. Snow slides right off.
It has easy maintenance if you live in a wooded area from things like pine needles or moss.
It also gives you natural protection from fire. You'll get protection from flying embers, either from a forest fire or another home. We can also make it Class-A fire rated too.
What else…? Well, it comes in many designer colors, and our roofs are solar friendly, compatible with many solar panel manufacturers.
If you're thinking about Cedar … invest in your home with an Interlock Cedar Shingle. You'll get all those benefits, and with peace of mind … that this will be the last roof you put on your home.
Interlock Cedar Shingle. Strong, sustainable, solar-friendly and with a Lifetime Limited Warranty.
And best of all Never Re-Roof Again.
Interlock Metal Roofing customers in Canada and the United States are backed by our company's exclusive Lifetime Limited Non-Prorated and 50 yr transferable roof warranty. This comprehensive roof warranty is designed to give our customer's maximum protection and peace of mind for a lifetime.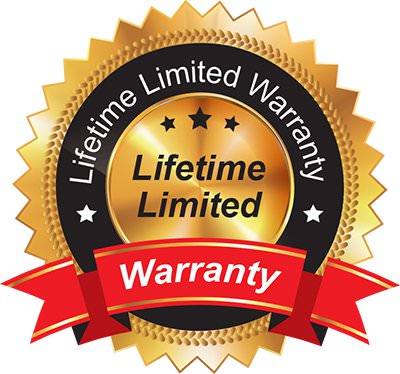 Read our fully product warranty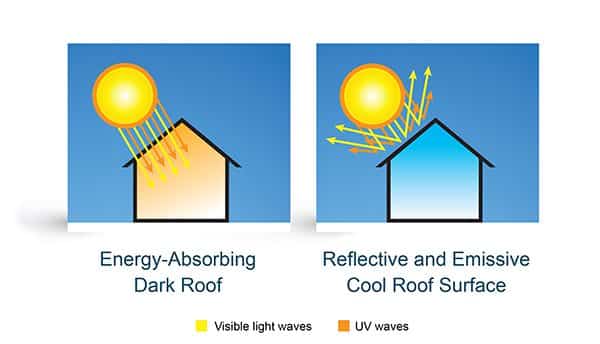 The ceramic pigments in our exclusive Alunar® Coating System embedded with Teflon™ Surface Protector help reflect and emit the sun's Ultraviolet rays. On a sunny day, these UV rays typically penetrate traditional roofing materials and greatly increase the temperature of your homes attic space resulting in higher cooling costs. Metal roofs can conserve energy by reducing cooling costs up to 25%*.
• Reflects solar energy
• Emits solar heat from buildings
• Reduces building cooling expenses
• Mitigates Urban Heat Island Effect
Aluminum made from recycling takes only 8% of the energy to produce rather than using new aluminum.  We use 95% recycled aluminum to make our roofs.
  *As per Cool Roof Rating Council (CRRC) and Oak Ridge National Laboratories (ORNL)
In the US, Interlock Roof products and profiles are now ENERGY STAR® qualified and eligible for the tax credit under the Bipartisan Budget Act of 2018. Our coating – Duracoat is listed by the CRRC delivering the solar reflectance performance that characterizes cool roof products.
Cool Roof Rating Council Rated
In the US, Interlock Roof products and profiles are now ENERGY STAR® qualified and eligible for the tax credit under the Bipartisan Budget Act of 2018. Our coating – Duracoat is listed by the CRRC delivering the solar reflectance performance that characterizes cool roof products.
Interlock Metal Roofing Systems will resist wind speeds of up to one hundred and twenty (120) mph (193kph) when installed in accordance with IRL's recommended installation procedures.
Protects your home from fire caused by wind-blown sparks and embers. Please consult your local Interlock representative about Class A installation specifications.
Superior Strength / Durability
Aluminum roofing is strong. Great for all kinds of weather, and can last a lifetime. Choose from beautiful 5 styles. 
Aluminum is durable, and yet lightweight. Compared to steel, it's about one-third the weight, and yet is nearly as strong.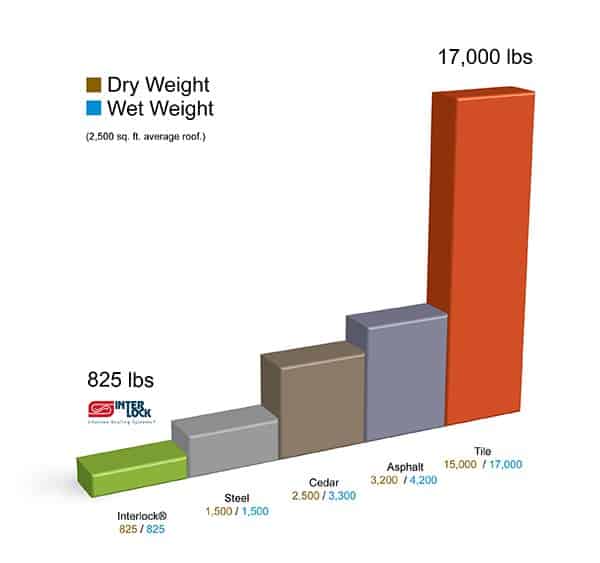 With our Interlock slate, you get all the same advantages that real slate gives you protection the elements, from extreme weather, resistance to fire and also durability and longevity without any extra weight.
It's weather tight.
Thanks to our four-way interlocking system, our Interlock Slate gives you protection from extreme rain, snow, wind, and hail.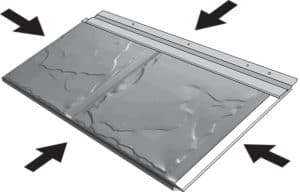 UL Certification 2218 Class 4. Achieves the highest rating available for hail impact resistance in the industry.
• Speciality Colors
• Elegant Profiles
• Helps Resale Value
Snow Slides-off
All our Interlock Metal Roofing Systems are protected with the exclusive Alunar® Coating System embedded with TEFLON™ Surface Protector.
Cedar Shingle Colors
Interlock® Roofing offers a highly durable aluminum roofing product available in a range of different colors, opening up an extensive palette for homeowners and designers. Interlock Lifetime Metal Roofing Systems are exclusively protected for a lifetime by the Alunar® Coating System embedded with TEFLON™ Surface Protector.
Copper Penny





Solid Copper





Black





Deep Charcoal





Musket Grey





Tudor Brown





Colonial Brown





Tile Red





Hunter Green

**Color Disclaimer** Actual colors may vary from the color on your screen due to monitor color limitations, camera settings, lighting conditions at the time of the photo. For best results please request an actual metal roof chip sample.
Alunar® Coating System
The Interlock® Roof featuring the Alunar® Coating System embedded with TEFLON™ Surface Protector provides homeowners the ultimate in durability and protection.
Comments
From the very moment the Interlock Roofing System is applied to a home the customer experiences excellent installation and a very unique surface design all applied to the finest metal available. All these are provided with the promise of great durability and sustainability and a low maintenance roofing system.


Robert ScichiliRobert Scichili Associates, Inc.
We chose a black slate style shingle which accentuates our mansard roof very nicely with crisp, clean lines. We are getting lots of compliments from our neighbors. The best part is knowing that our roof will continue to look great for many, many years – long after conventional asphalt shingles would be cracking, curling, fading, streaking and collecting mold and mildew.
Byron and Teresa K.Plymouth, MN
I am very pleased with how wonderful the roof looks. We live up a big hill and my house is a raised ranch and therefore higher in the air. Before your workers came to work on my roof, I would hear a lot of noise when we had howling winds. I now realize that that noise was the roof deteriorating, because now that the new roof is up, there is no noise. My old roof was in terrible shape. It is wonderful that the new roof is installed and making my life more comfortable.
Raphaline V.Derby, CT
Previous
Next
Specification Manual
I had several firms out and we looked at the materials side by side and it was clear that Interlock had the best material on the market.
Jim P
Bellevue, WA